Full article at All Things Digital
Google Plus One, or +1, is the running name of Google's anticipated social network, likely to debut April 2011 as per tech blog UBERGIZMO.
Google has a lot riding on this, evidenced by it being helmed by one of its founders Sergey Brin.
For more, see Ubergizmo
Last updated: Dec, 7, 2010 (see end of entry)
I strongly support both e-commerce and Google, and in fact I do most of my shopping online and just about all of my product research using Google. But this cautionary tale by the New York Time's David Segal is a must read.
Titled, 'A Bully Finds a Pulpit on the Web', it recounts how an unscrupulous e-retailer games both Google Search and the e-commerce system, including MasterCard and VISA, to where the more people complain about him online, the more successful he becomes.
Chilling.
Updated 12/1/2010 4:19 PM ET: Displaying its world-class customer service, Google has already implemented a promising solution — at least for the short-term:
Updated 12/7/2010 10:55 AM ET:
Online Retailer Charged With Fraud, Threats (CBS Moneywatch) by Kathy Kristof
1-in-4 page views now hosted by Facebook; more importantly, FB exceeds Google for visits by 42% http://ow.ly/3dC28
A social media professional, doing social media for businesses, organizations and brands.
This blog covers that, of course, plus information, opinion and commentary on life as a native New Yorker. Thoughts expressed here are my own.
about.me
Social Media Professional
A social media professional since 1997 including curating communities for 10 years on AOL in Community and Social Messaging (B2C); leading the B2B user participation effort at BusinessWeek; and spearheading social media from the PR/Communications department at Bloomberg L.P. Currently lead the social media effort at KPMG LLP responsible for social media policy, strategy and tactics; social media promotion and support for the firm's thought leadership and personnel -- both organic and paid; internal awareness, education and training on leveraging social media for business development and business intelligence and digital advertising.
Specialist in leveraging social media to achieve business goals, content programming, blogging/micro-blogging, social networking and monetization.
Avid social media participant professionally and personally leveraging LinkedIn, Twitter, Facebook, Flickr, Instagram, YouTube, Slideshare, Pinterest, Google+; wikis and more to promote brands and increase user engagement. An excellent communicator: the voice of the customer and evangelist/educator of social media inside the organization,
All thoughts expressed on my social pages are my own and do not reflect those of any client or employer.
Find me at the social sites or blog link below -- or reach out from here!
Share with Buffer
Archives
Categories
February 2016
M
T
W
T
F
S
S
« Dec
1
2
3
4
5
6
7
8
9
10
11
12
13
14
15
16
17
18
19
20
21
22
23
24
25
26
27
28
29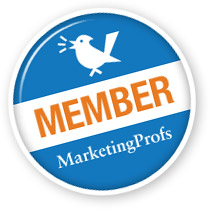 (function(i,s,o,g,r,a,m){i['GoogleAnalyticsObject']=r;i[r]=i[r]||function(){ (i[r].q=i[r].q||[]).push(arguments)},i[r].l=1*new Date();a=s.createElement(o), m=s.getElementsByTagName(o)[0];a.async=1;a.src=g;m.parentNode.insertBefore(a,m) })(window,document,'script','//www.google-analytics.com/analytics.js','ga'); ga('create', 'UA-13099507-1', 'wordpress.com'); ga('send', 'pageview');