Happy New Year! I hope 2014 is a happy, healthy and successful year for you and your families. But before moving forward, here are a few updates on what went on since the summer when work needs distracted me from this blog: Read more of this post
A social media professional, doing social media for businesses, organizations and brands.
This blog covers that, of course, plus information, opinion and commentary on life as a native New Yorker. Thoughts expressed here are my own.
about.me
Social Media Professional
A social media professional since 1997, background and experience includes curating communities for 10 years on AOL in Community and Social Messaging; leading the B2B user participation effort at BusinessWeek; and spearheading social media from the PR/Communications department at Bloomberg L.P. Currently lead the social media effort at KPMG LLP leading both external social media promotion and support for the firm as well as internal awareness, education and training on leveraging social media for business development and business intellignece. Specialist in leveraging social media to build and grow online communities via real-time interaction, content programming, blogging/micro-blogging, social networking and monetization.
Avid social media participant professionally and personally; led industry discussions on social media and community moderation. Leverage Twitter, Facebook, Flickr, YouTube, LinkedIn, Pinterest, Google+; wikis and more to promote brands and increase user engagement. An excellent communicator: the voice of the customer and evangelist/educator of social media inside the organization,
All thoughts expressed on my social pages are my own and do not reflect those of any client or employer.
Find me at the social sites or blog link below -- or reach out from here!
Share with Buffer
Archives
Categories
September 2014
M
T
W
T
F
S
S
« Jun
1
2
3
4
5
6
7
8
9
10
11
12
13
14
15
16
17
18
19
20
21
22
23
24
25
26
27
28
29
30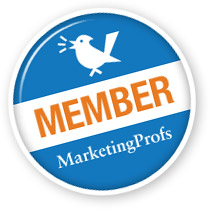 (function(i,s,o,g,r,a,m){i['GoogleAnalyticsObject']=r;i[r]=i[r]||function(){ (i[r].q=i[r].q||[]).push(arguments)},i[r].l=1*new Date();a=s.createElement(o), m=s.getElementsByTagName(o)[0];a.async=1;a.src=g;m.parentNode.insertBefore(a,m) })(window,document,'script','//www.google-analytics.com/analytics.js','ga'); ga('create', 'UA-13099507-1', 'wordpress.com'); ga('send', 'pageview');